I thought I would share some of the wonderful things I have received in the mail. First are two pieces by Tee over at the Crafty Paper blog. Checkout the spooky altered coffin complete with potion bottle.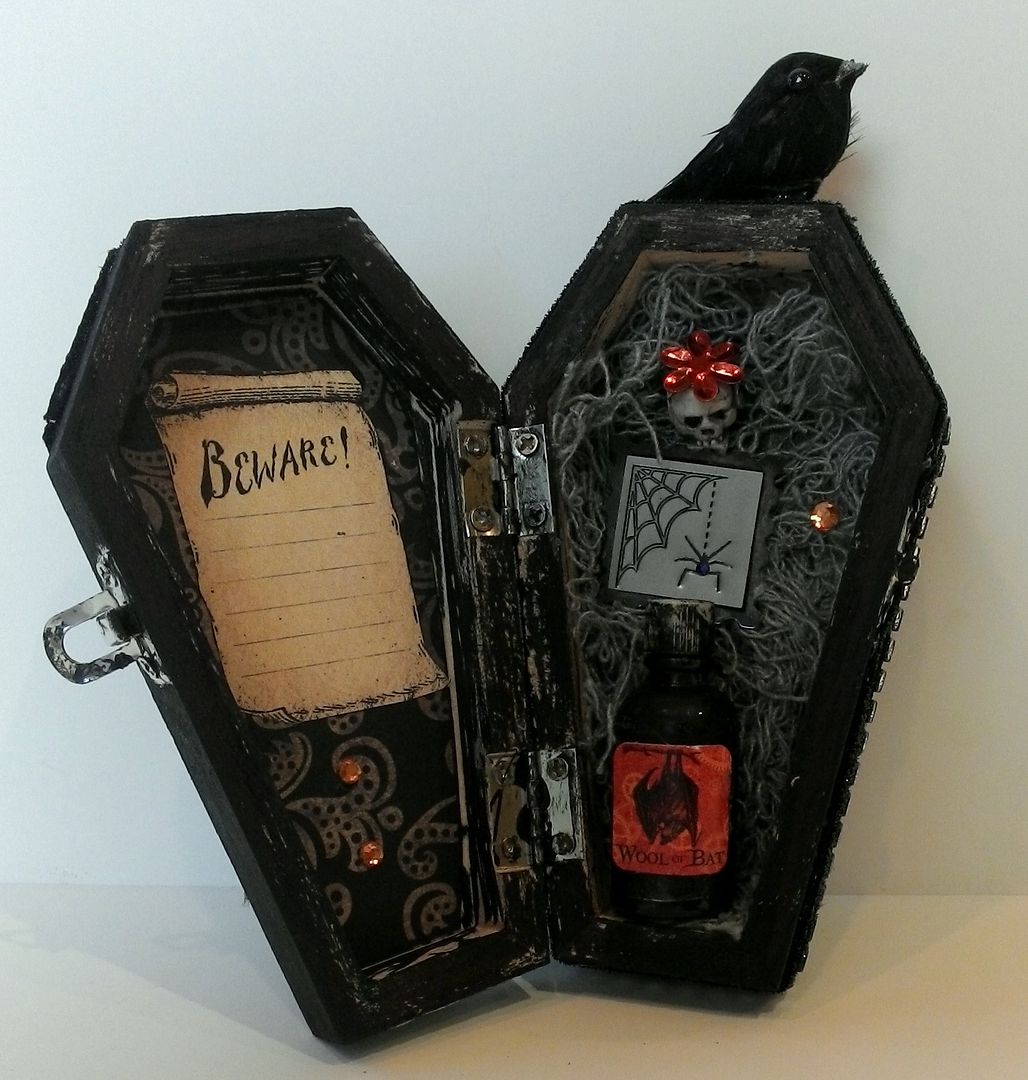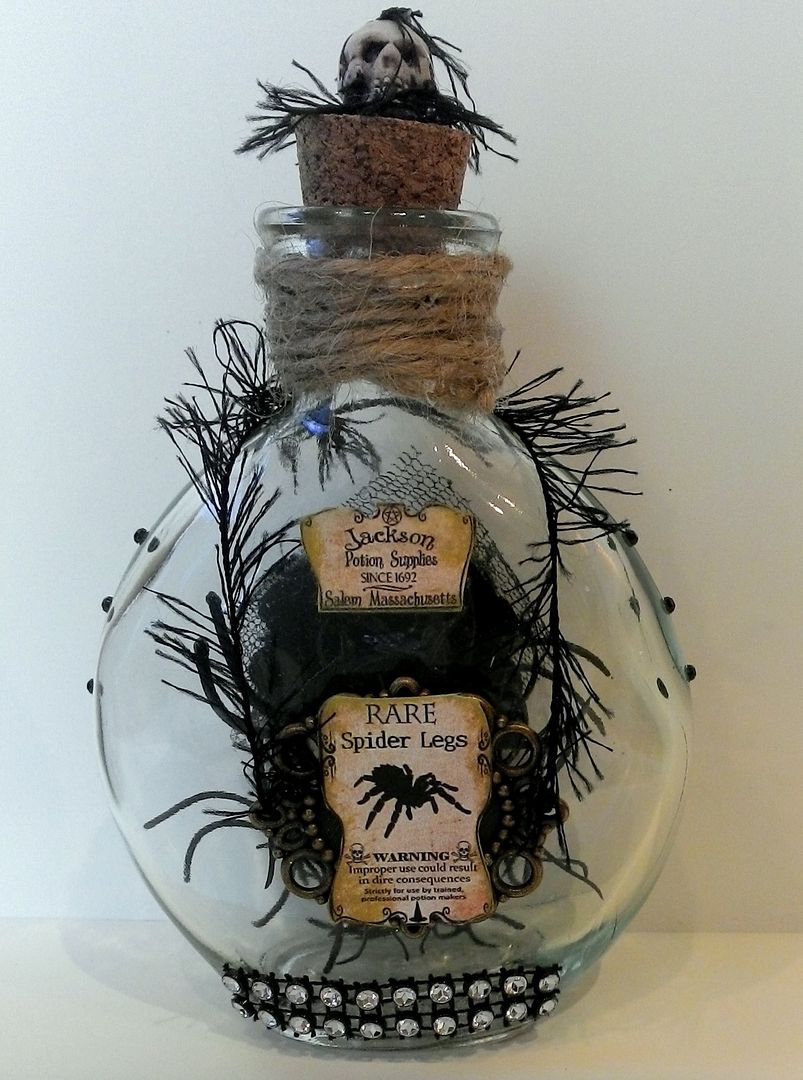 I just love the potion bottle. Both pieces with make excellent addition to my witche's apothecary.
Next, are some lovely soaps handmade by and from Ginger Suttle. The smell so heavenly and are packaged so beautifully.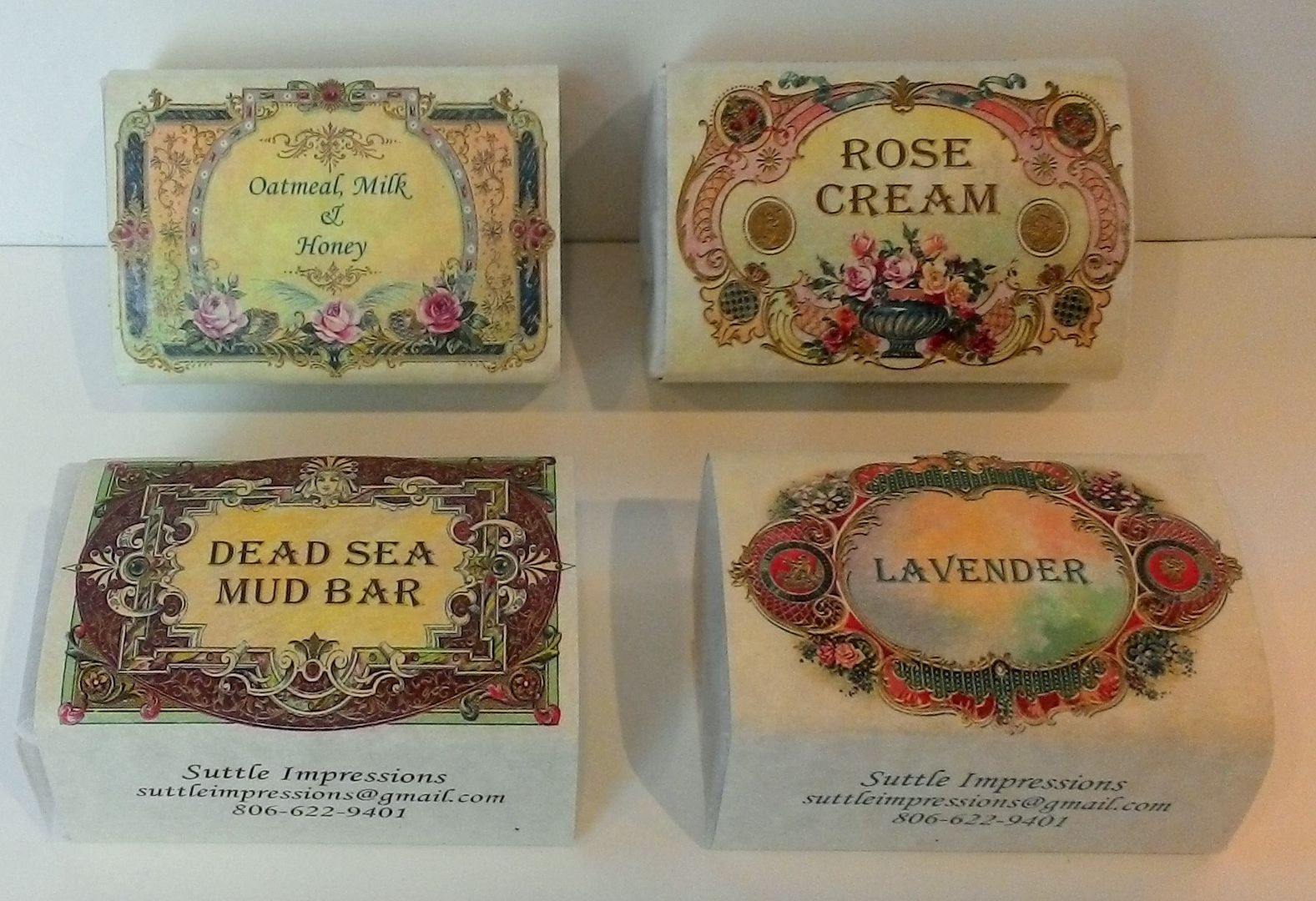 Thanks Ginger, I'll think of you whenever I use them!
Lastly is a card from Karol Taylor, one of my Creative Team members and my close friend. She is all into Copic Markers. Everything you see is done with the markers.
Karol, always love whatever you do!